The Department of Defense recently launched a new text message service, called My MilLife Guide, to help boost overall wellness in the military community and combat the stressors caused by COVID-19.
The program is only available until Feb. 12, 2021. It will allow service members and spouses to receive motivational messages and helpful resources directly to their phones four times per week. The My MilLife Guide was developed by Military OneSource in partnership with the Military Health System.
To sign up for the My MilLife Guide, text "MilLife SM" (for service members) and "MilLife Spouse" (for military spouses) to GOV311 or visit MilitaryOneSource.mil/texts
The My MilLife Guide rotates on a weekly basis and starts each week with a text asking users to set a small goal that they would like to accomplish that week. The course will last a total of eight weeks with some of the topics being covered to include:
Stress relief
Sleeping soundly
Self-care
Virtual health tools
Strengthening relationships
Managing finances
Getting support
Prepping for the future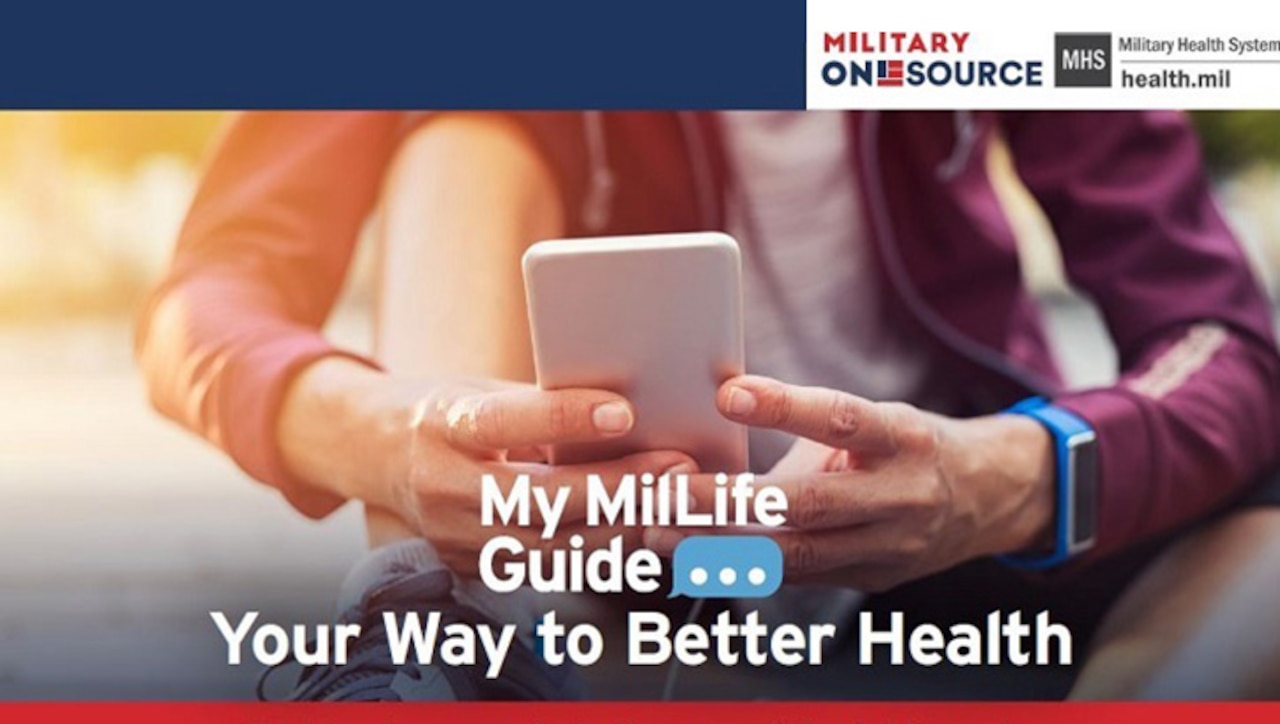 Lee Kelley, the director of Military Community Support Programs for Military Community and Family Policy, notes that the program is aimed at helping service members and spouses navigate their physical and emotional health with the added stressors of COVID-19.
"We are excited to begin 2021 by offering a new way for service members and spouses to get support for easing stress and navigating COVID-19-related challenges texted directly to their phones," Kelley said in a press release.
Col. (Dr.) Neil Page of the Clinical Support Division, Medical Affairs at the Defense Health Agency, stated that the Military Health System wanted to create a support program that was available to service members and military spouses in a manner in which they will feel comfortable accessing it.
"The COVID-19 pandemic showed us that sometimes these tools are best provided through digital health services. We in the Military Health System are excited to partner with Military OneSource to provide a text-based wellness program that puts valuable resources at our beneficiaries' fingertips, in a new and innovative way," he said in a press release.
The My MilLife Guide participants are encouraged to provide feedback on the program in order to give the DOD  insight on future text-based initiatives like the My MilLife Guide.
Read comments