Read the original article on defense.gov. 
Active-duty, reserve and retired service members, and Defense Department civilians and contractors and their families will soon be able to renew their U.S. passports online, according to the State Department.
The online portal, which becomes available Dec. 23, will enable customers to renew their passports from the convenience of their homes 24/7 without having to go to a post office to mail their application and supporting documents, an official said.
READ: Should military families get travel insurance for their next getaway?
The requirements include:
The most recent passport is or must have been valid for 10 years. It's OK if the passport is expired.
Children under the age of 16 cannot renew their passports.
The passport was issued over nine years ago (2012), but less than 15 years ago (2006).
No changes were made with respect to name, gender or other personal information, such as date or place of birth.
No travel internationally can be made within three weeks of the date of renewal. The State Department will offer routine (8-11 weeks) and expedited processing (5-7 weeks).
Online applications may be for a passport book only; passport cards may not be requested online.
Applications must be for regular (tourist) passports only. Special issuance diplomatic or official passports may not be renewed online.
Applicants must live in the United States.
Applicants must have the passport in their possession, and it cannot be damaged or mutilated.
An applicant can pay for a passport using a credit/debit card or an automated clearing house payment transferring funds from a bank account.
Applicants can upload a digital photo in the .JPEG file format.
Applicants who don't meet all of these requirements may still be eligible to renew by mail or in-person, the official said.
The State Department will send a confirmation email with more instructions after those interested preregister.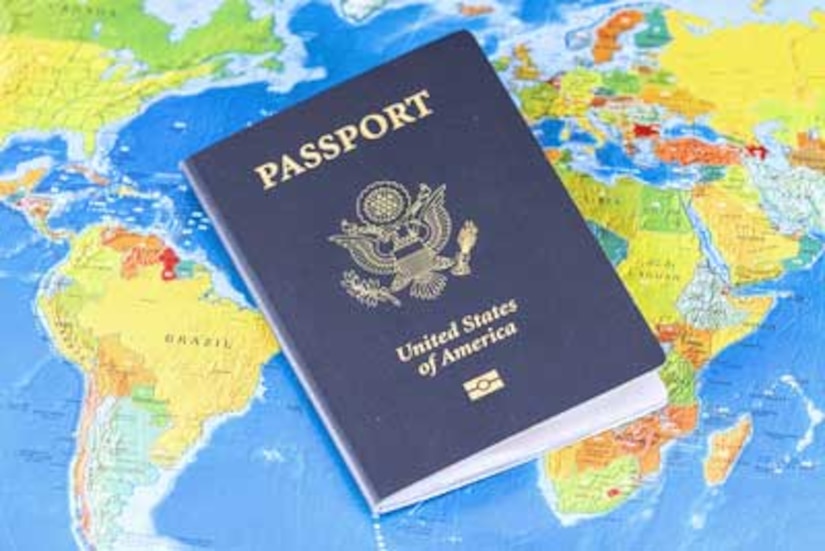 Preregistration does not obligate those interested to renew online. Registrants will receive email updates and a customized link based on a registrant's individual email address to access the online portal.
Interested parties will have the flexibility to renew online over a six-month period through June 30, 2022, the official said.
This story was written by David Vergun, DOD News.
Read comments