Read the original article on defense.gov. 
Service members and their families will suffer if Congress passes a full-year continuing resolution for fiscal 2022, Defense Department officials told the House Appropriations defense subcommittee on Wednesday.
A full-year continuing resolution "would move us in the wrong direction and leave us stuck in the wrong place," Michael J. McCord, the department's comptroller said during video testimony before the panel. McCord testified along with the service chiefs.
A continuing resolution freezes spending at the previous year's level. A CR does not allow new starts for contracts or programs; it causes havoc on recruiting, retention and personnel moves; and severely impacts military readiness.
McCord told the representatives that a full-year continuing resolution would make the U.S. military less competitive than China or Russia. "If you want us to be more agile, a CR has the opposite effect," he said. "It would undermine your support of our men and women in uniform and their families."
Congress passed and President Joe Biden signed the fiscal 2022 Defense Authorization Act. The Defense Appropriations bill must also pass before money is appropriated to these programs. "Congress, in passing the recently enacted FY 2022 defense authorization bill, was voting in part to increase DOD funding," McCord said. "If that is what Congress wants, enacting a full-year CR would send our top line down, not up."
READ: Troops would get 12 weeks of paid parental leave as part of defense bill deal
Top line refers to the money Congress appropriates to the department.
A continuing resolution would cut $8 billion from DOD's fiscal 2022 budget just as a start, McCord told the legislators. "The actual reduction in practice will be much greater because we would have significant funding that's misaligned, trapped or frozen in the wrong places and unusable because we don't have the tools or flexibility to realign funds on anything like the scale we would need to fix all the problems," he said.
He noted that, in the past, Congress didn't allow the department to reprogram money during the short-term CRs that have been the wont of the past dozen years.
"If you add the impacts of this unusable funding to the straight loss of purchasing power under a CR, the real impacts on our operations will double or triple the impact of the cuts as we go into the procurement and the research and development accounts to calculate all the funding tied to individual program rate increases, or new starts that we would not be able to execute, leaving those funds stranded," McCord said.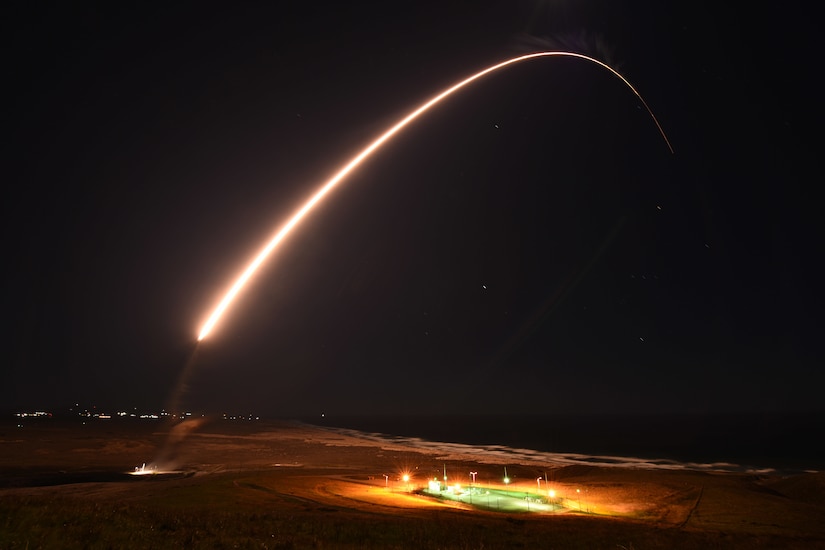 This would have profound impacts on nuclear triad modernization, shipbuilding, developing and fielding space-based systems and more, officials said.
"The most damaging impacts would be on those who deserve it least — our service members and their families," McCord said. "The biggest tolls would be in our military personnel accounts and our training and readiness accounts."
A CR would be a $5 billion cut from military personnel accounts. DOD would have to raid other accounts to pay "the cost of a well-deserved pay raise and other statutory housing and subsistence increases for the troops," he said. "This means that … we will be forced to take actions such as delaying and suspending permanent change of station moves for our people and delaying accessions of new troops, which disrupt our training pipeline."
A continuing resolution would also leave the department another $5.3 billion below requested levels in operations accounts. "We would almost certainly have to defer training and readiness and take greater risk in our facilities maintenance, especially if we endeavor to avoid any furloughs of our civilian workforce, because civilian[s] pay a very large part of the operating accounts," he said.
There is also an issue with military health care, McCord said. The health account would be a billion under the request. "Yet, we have no ability to control the demand for health care by our beneficiaries, nor would we wish to, especially during a pandemic," he said. "So, people show up to the doctor, we have to pay that bill."
McCord said continuing resolutions, even short ones, put DOD at a strategic disadvantage. "Our competitors, China and Russia in particular, use all the pieces on the chessboard to compete with us," he said. "We're competing on the diplomatic front, the economic front, the military front, innovation and technology. If we take this competition seriously … then we cannot afford to continue acting this way. Time is money, and year-after-year, we're giving away time in these lengthy CRs. We do not have such an insurmountable edge on our competitors that we can afford to keep doing this."
This story was written by Jim Garamone, DOD News.
Read comments